Thornhill Family Dentistry
Our Thornhill dentists offer comfortable & faster Digital X-rays.
At Thornhill Family Dentistry, Dr. Terry Ciomyk, Dr. Susie Ang, and Dr. Eden Noyek and their team of dental professionals offer digital X-rays to provide a faster, safer, and more accurate way to closely examine your teeth.
Benefits of Digital Dental Radio Graphs compared to traditional dental X-rays include the following:
Faster and safer than traditional x-rays
Reduced radiation exposure by as much as 90%
Images can be enhanced for a more thorough diagnosis
Images are stored digitally for easy retrieval and comparison
Early detection and treatment of dental problems can save time, money, and discomfort.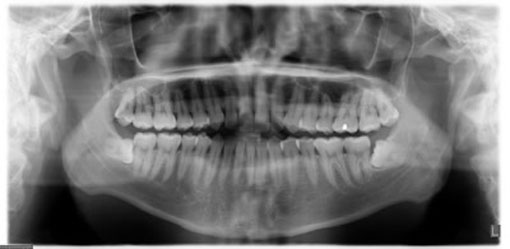 HOURS OF OPERATION
---
Monday: 8:00 am - 5:00 pm
Tuesday: 8:00 am - 5:00 pm
Wednesday: 8:00 am - 6:00 pm
Thursday: 8:00 am - 5:00 pm
Friday: 8:00 am - 3:00 pm
Saturday: 8:00 am - 2:00 pm
Sunday: Closed