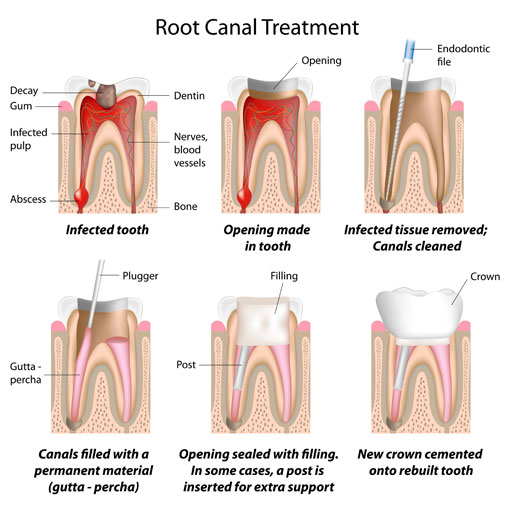 Thornhill Family Dentistry
Our Thornhill dentists offer root canal therapy to treat diseased teeth
Treatment Enhanced with Microscope Dentistry!
Root canal therapy is used to ease the pain caused by highly inflamed pulp tissue in the tooth or by bacteria that have contaminated a pulp that has died. This treatment is used to remove the diseased or dead pulp and nerve tissue from the tooth. The inside of the tooth is then sterilized and filled.
One of the most important aspects of treatment is to seal the tooth from bacterial re-contamination. This is achieved with a tooth-colored white filling or a crown in the case of molars and premolars.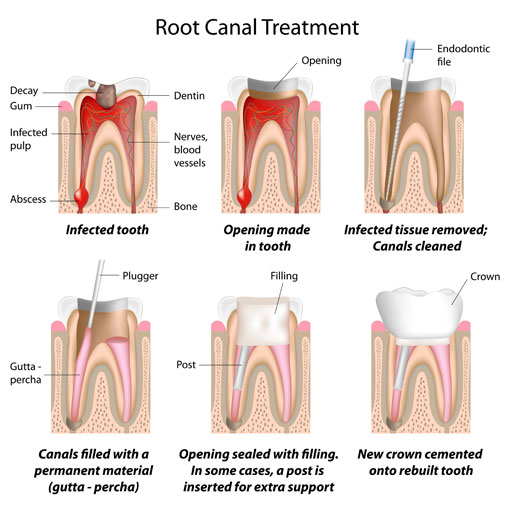 HOURS OF OPERATION
---
Monday: 8:00 am - 5:00 pm
Tuesday: 8:00 am - 5:00 pm
Wednesday: 8:00 am - 6:00 pm
Thursday: 8:00 am - 5:00 pm
Friday: 8:00 am - 3:00 pm
Saturday: 8:00 am - 2:00 pm
Sunday: Closed