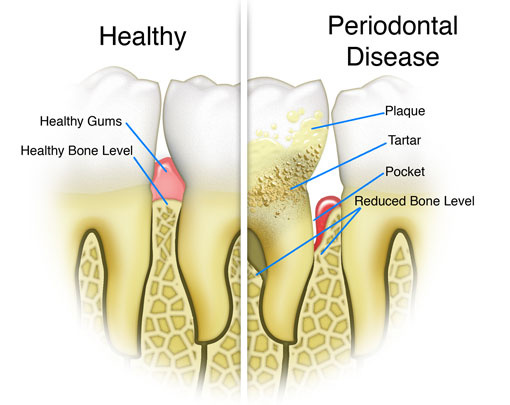 Thornhill Family Dentistry
Our Thornhill dentists offer gum treatments to prevent infection of your gums and teeth.
Periodontal disease, also called gum disease, is an infection of the teeth, gums, and the ligaments and bone that surround your teeth. Gums infected with periodontal disease are toxic reservoirs of disease-causing bacteria. Bleeding gums can create an opening that allows harmful bacteria in your mouth to enter your bloodstream.
It's vital to your overall health to keep your gums healthy. If Dr. Terry Ciomyk, Dr. Susie Ang, and Dr. Eden Noyek determine that you have periodontal disease, they will suggest therapies specific to your condition, have you in for more frequent professional cleanings, and work with you to create a suitable at-home oral hygiene routine!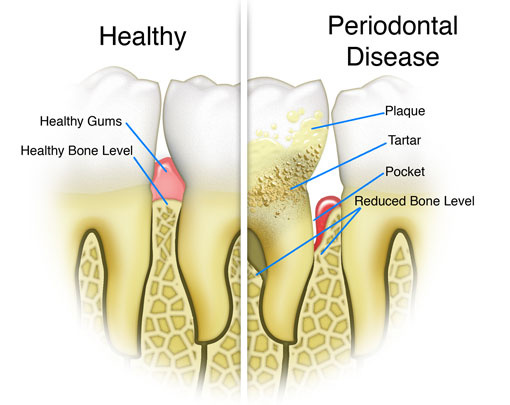 HOURS OF OPERATION
---
Monday: 8:00 am - 5:00 pm
Tuesday: 8:00 am - 5:00 pm
Wednesday: 8:00 am - 6:00 pm
Thursday: 8:00 am - 5:00 pm
Friday: 8:00 am - 3:00 pm
Saturday: 8:00 am - 2:00 pm
Sunday: Closed